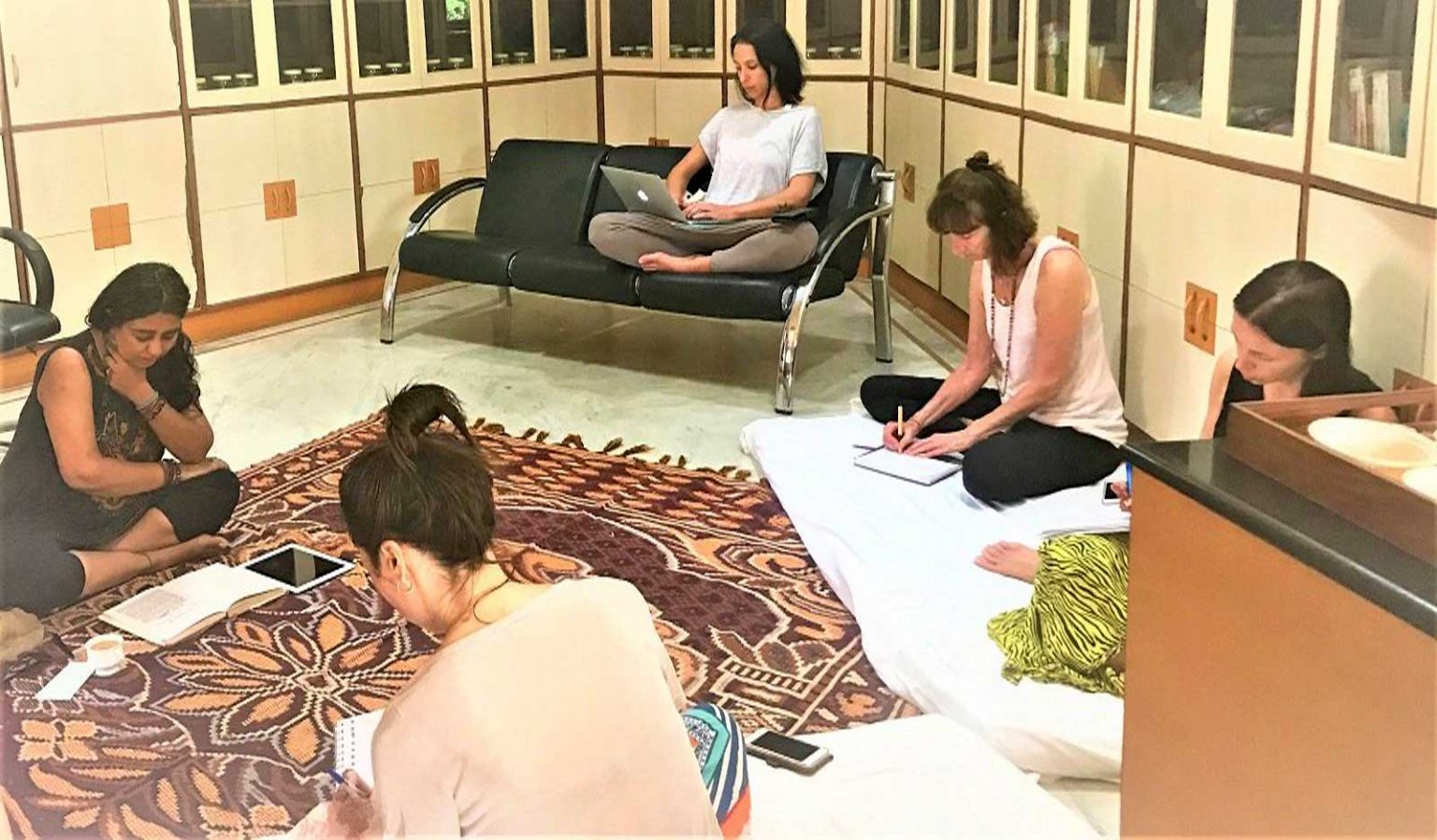 7 days and 14 days Ayurveda Retreats
These retreats are designed to give you an immersion into Ayurveda living and detox your system. You will understand your Ayurveda constitution and be provided with Ayurveda diet, lifestyle and awareness to manage your health optimally. A holistic experience with:
Ayurveda Cleansing Practices
Daily cleansing and nourishing practices for the sense organs.
Ayurveda Food
Food will be served according to your body type. Any food intolerances and dietary restrictions can be incorporated.
Ayurveda Consultations
Daily Ayurveda Consultations to assess your mind body type. Herbal medicines and treatments will be prescribed accordingly.
Ayurveda Treatments
We will provide you with Ayurveda Treatments according to your mind body type. Treatments will be for detoxification and rejuvenation and treatment of disease.
Ayurveda Education for Ayurveda in Daily Life
The fundamentals of Ayurveda as per the ancient texts of Ayurveda will be taught to give you an insight into the interconnectedness of Ayurveda with the individual and cosmos.
Yoga Practices
Yoga practices will be prescribed according to your constitution. The classes will be group bases and individualized where necessary.
Outings to places of local interest, nature and positivity.
Situated near the Banks of the Holy River Ganges amidst the surrounds of the Himalayan Mountains, breathe in the energy of nature. Revitalise your being and ground yourself in Mother Nature
Rishikesh being the yoga capital of the world also offers an opportunity to learn the ancient knowledge – pure and unaltered. Rishikesh is visited by yoga enthusiasts throughout the year and it has become a popular hub for training courses and retreats that specialize in various yoga styles. It is not just the natural environment that sets the mood for practicing yoga. The hospitality of the city receives international tourists with warmth and love which makes Rishikesh one the top most visited cities by travellers throughout the world.
The peaceful banks of Ganges and landscapes are absolutely mesmerising. There are no words to describe them. Meet new people, make some new friends while learning to meditate and rejuvenate your mind, body and soul.