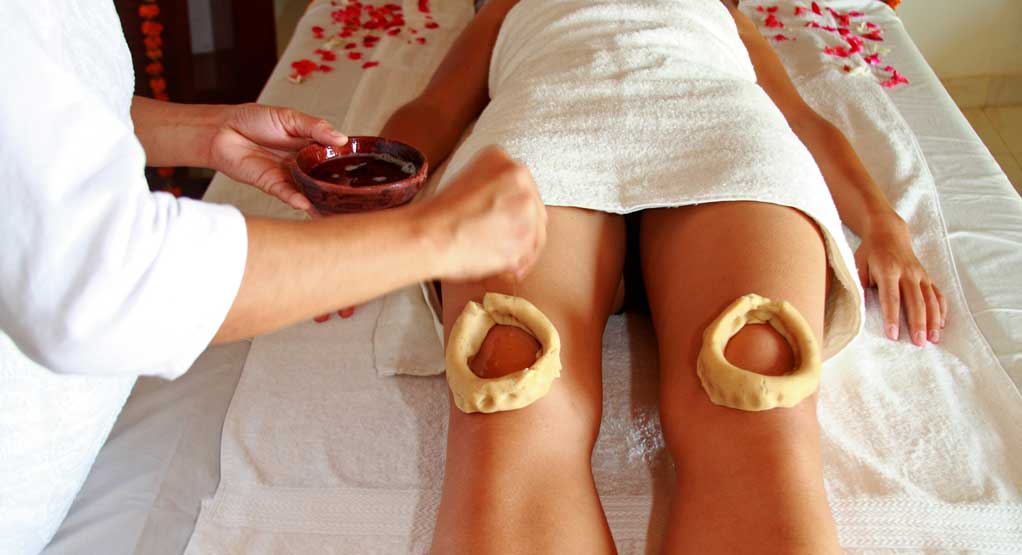 Hrid/Griva/Udara/Jaanu ( Heart/Neck/Abdomen) Vasti
A pitch (round dam) is constructed around the affected area and warm herbal oil is poured onto this area to detoxify and strengthen the area.
Benefits
Hrid Vasti- Indicated for muscular chest pain and for strengthening the heart.
Griva Vasti- Indicated for cervical spondylitis and chronic neck pain.
Udar Vasti- Indicated in abdominal pain and constipation.
Jaanu Vasti – Indicated in knee pain, arthritis in the knee and thigh muscular pain.
Treatment Duration: 30 – 40 minutes upwards